Today we'll be drawing a little, though sometimes it may be a little hard to draw everything perfect. Let's start with a quite easy dolphin, instructions below. I did this as a graphite drawing, with means, it's black-white.
Step 1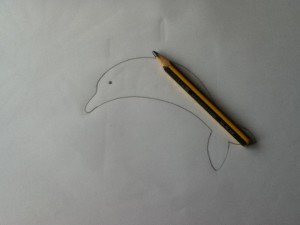 Draw the framing of the dolphin. Start with the fin, then draw the bow of the back.
Step 2
Begin coloring the dolphin. Start at the head and go down to the dorsal fin.
Step 3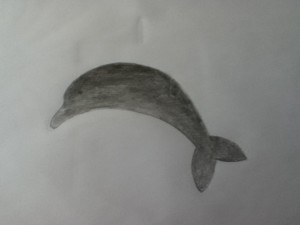 Shade the back a little darker.
Step 4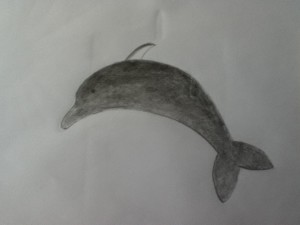 Draw the back fin.
Step 5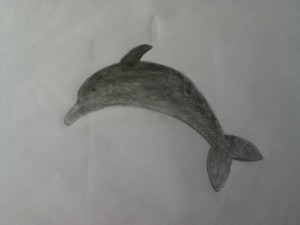 When the back fin is colored the dolphin is finished. Good luck!