This is my first attempt at making a tailored garment, and I did encounter a few hiccups before long. In the end, I'm very pleased how it turned out, and I think I'd give it a 9/10.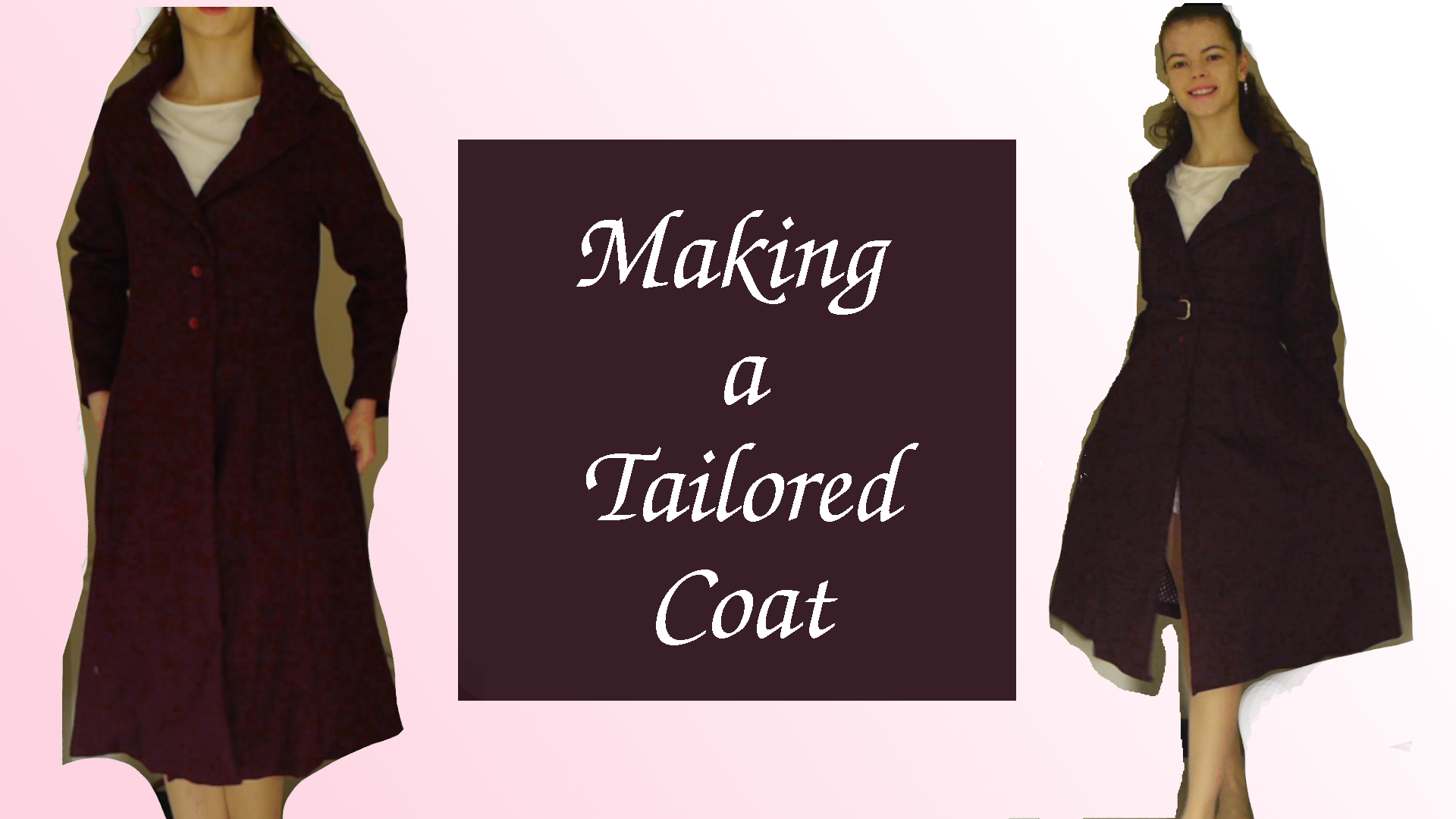 For fabric I used a burgundy/plum wool blend with around 30% of actual wool content which I like very much. I got it on eBay, and it was just about £7/metre it's also a great "practice fabric", since you don't want to risk a £20/metre wool on the first try.
For lining, I found a pretty matching polka dot print, which gave the coat just the right mood so to speak. A little playful and quirky, but at the same time enhancing that vintage fell I was going for.