Now that the new year is still young, we have to think about getting 2021 organized.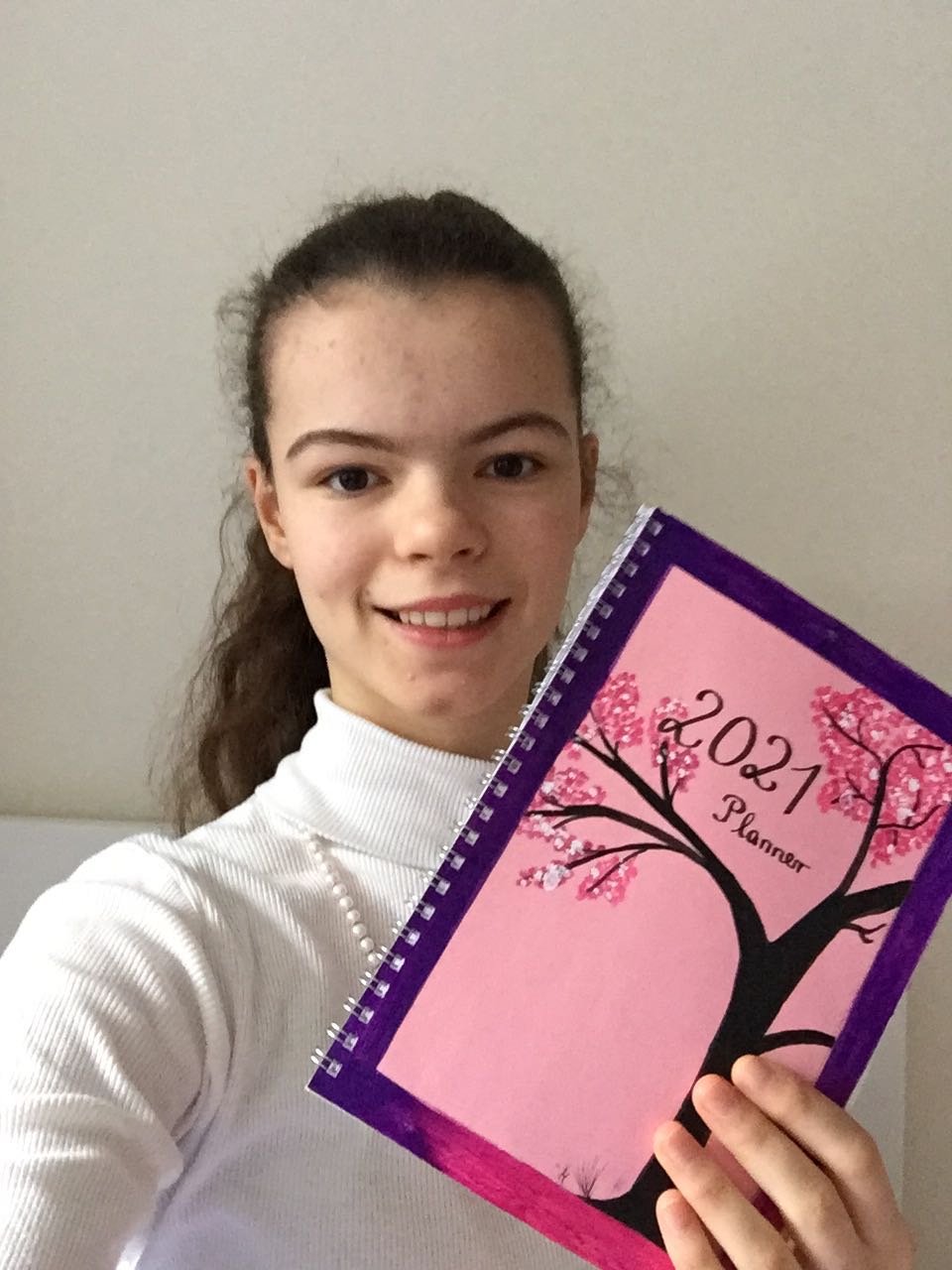 Making your own planner is very easy and a lot of fun, as you get to design every detail just the way you want it.
A lot of people decorate their planners elaborately, put in habit trackers, goals etc. It's up to you, how much detail you add. I went with quite a simple design, compared to what other "bullet-journalists" make, but it's good base for more complicated set-up options.
The first step is to decide on the paper and size. You can either use a plain-page notebook, or design the pages one-by one on white sheets of paper and ring-bind it. I decided on the latter, so I started by making myself a template that I copied until I had a page for each month. I also created a 2021 year overview, to go on the first page.
After that, it's just a matter of decorating. You can incorporate different scrapbooking techniques, use sentiment stamps etc. I used calligraphy to write the name of each month, and decorated the pages with little drawings doodles, and yes, I also used stamps on some of them.
You can also stick some sticky-notes and to do lists to the inside of the front cover, so you always have them handy.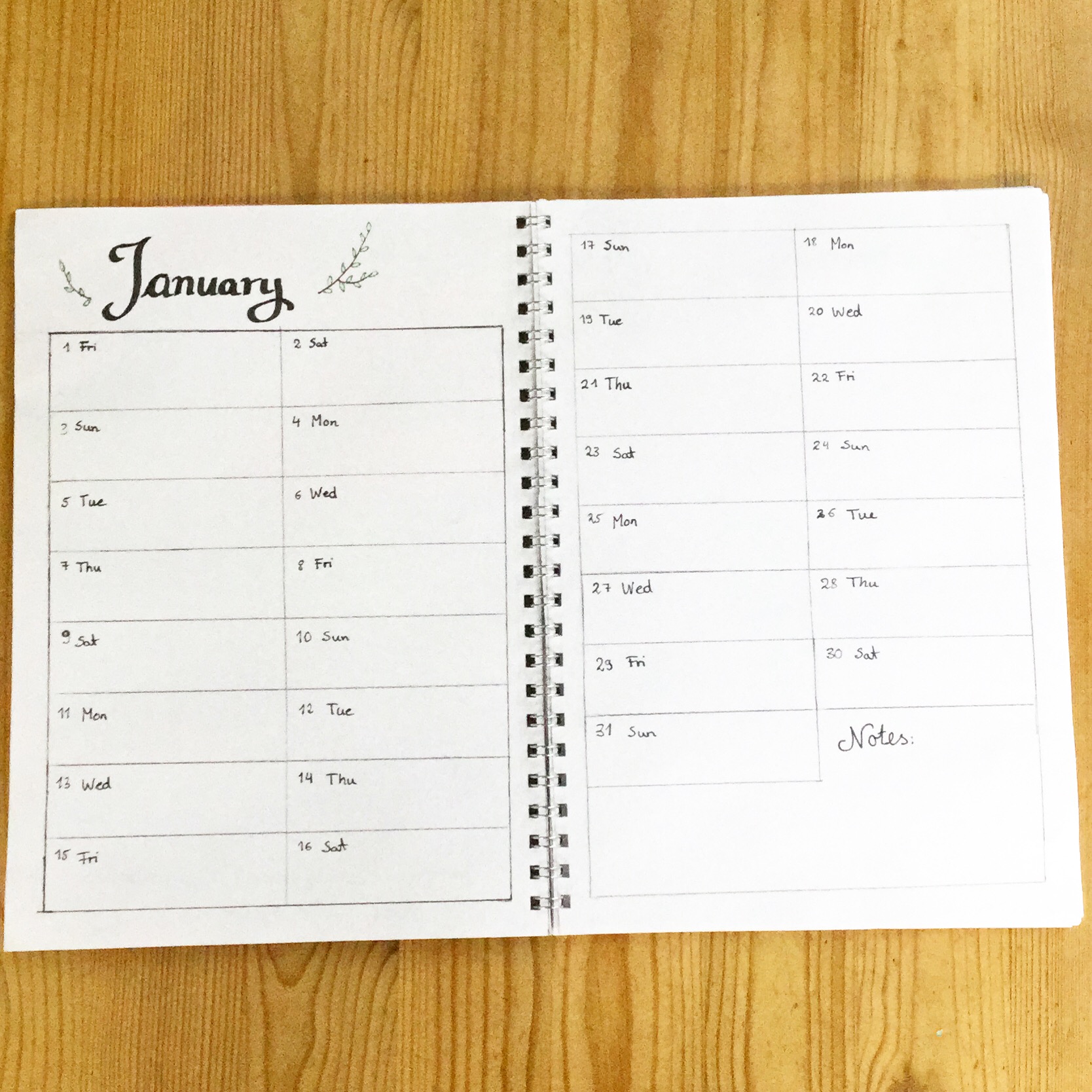 A little overview of the things you will need:
a plain-paper notebook or paper
different pens & pencils
craft knife & scissors
glue
plenty of ideas